A ceremony was held at Nalanda College , language lab on 08th June 2011 to distribute the profit earned from the 82nd battle of the maroons to two schools Ananda and Nalanda.
The two principals and the POGs and staff together with the battle of the maroons joint committee representing two schools and representatives of main sponsors Sri Lanka Telecom and Elephant House were present. Each school received 2 million for development of cricket.
Both principals thanked, Battle of the maroons joint committee for organizing the last big match in a grand style.
The joint committee will be headed by Mr. Nishantha Ranatunga(Ananda) and Mr. Sidath Waidyasekara(Nalanda) for the next term.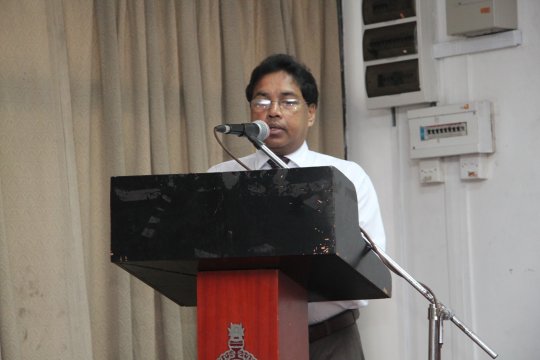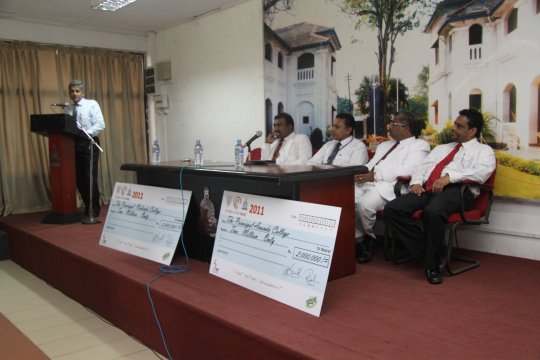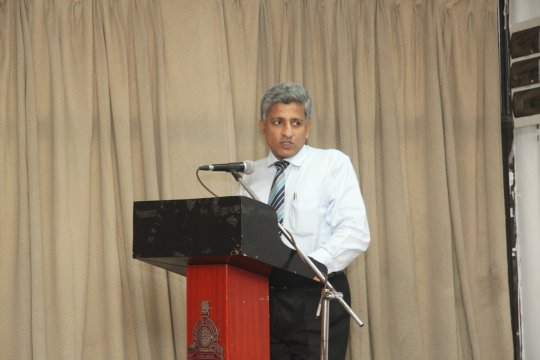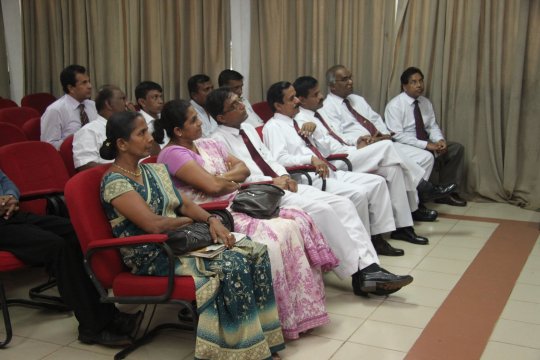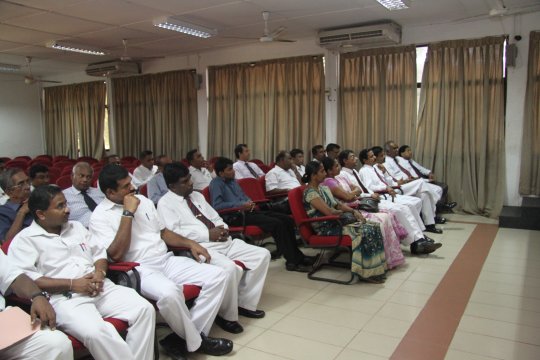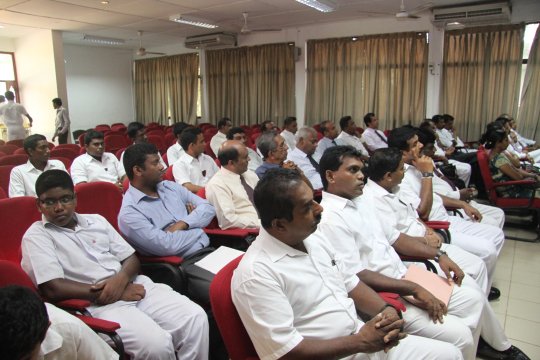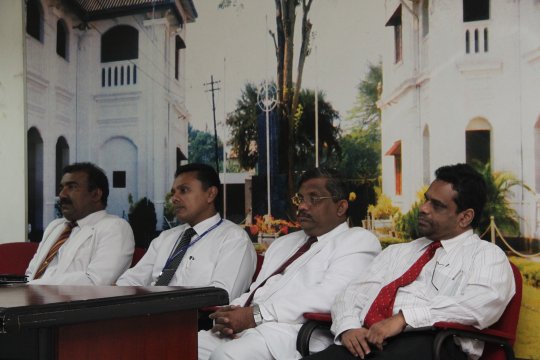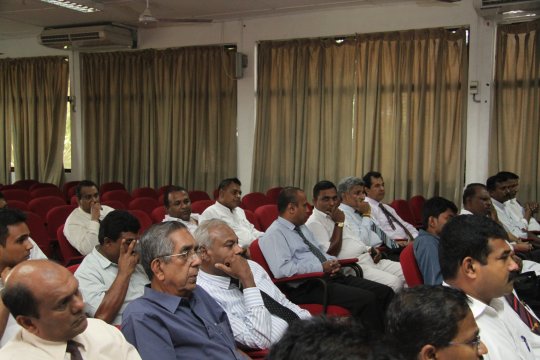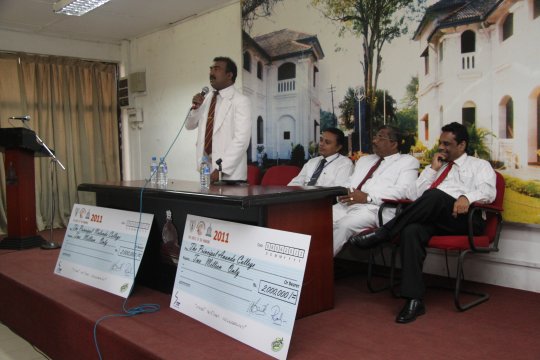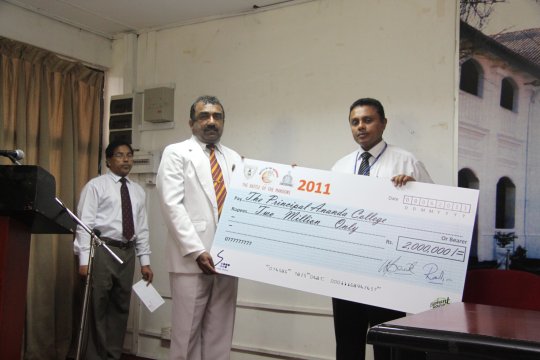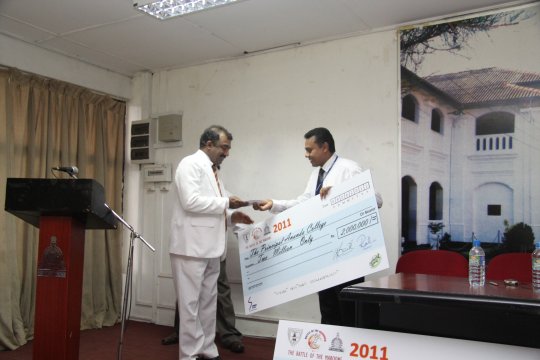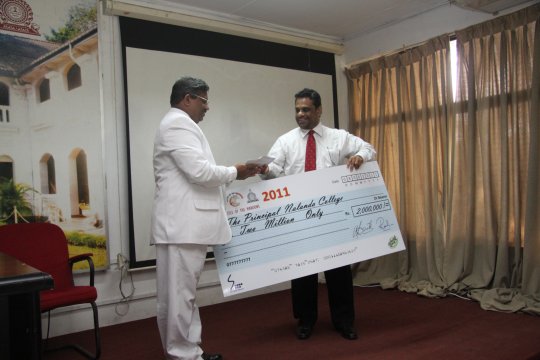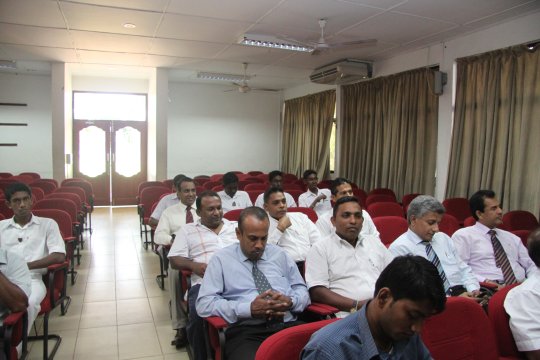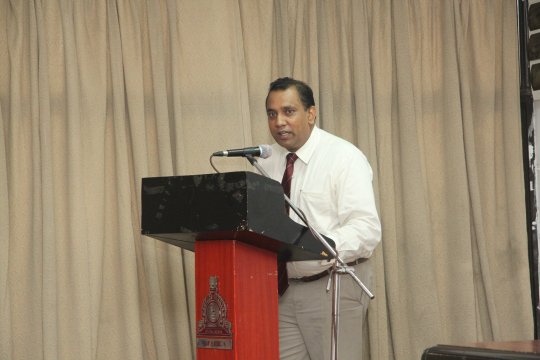 Photo courtesy by Lasitha Dharmasena