The 81stBattle of the Maroons Press Conference and the Web Launch was held at SSC on 25th with the participation of principal sponsors Sri lanka Telecom and Sri Lanka Telecom/Mobitel.
Mrs. Leisha De Silva Chandrasena the, Chairperson of Sri lanka Telecom, Mr. Suren J Amarasekara, CEO/Sri Lanka Telecom/Mobitel and Mrs. Vijitha Ratnayake, Deputy Chief Corporate Officer, Sri Lanka Telecom participated together with the Big match Joint committee Co-Chairmen Mr.Upali Dharmadasa, Mr.Ravi Ahangama, Ananda College Principal Mr L.M.D.Dharmasena , Nalanda College Deputy Principal Sarath Gunathilake and the two captains Matheesha Perera and Dinuk Jayasinghe.
The Battle of the Maroons Website was officially launched by Mrs. Leisha De Silva Chandrasena. The website is a new experience to Battle of the maroons where it captures loads of features , like 80 years of history, legends, Alumni Network ,eTickets etc. The last big match profit was officially handed over to the two schools by the Telecom Chareperson.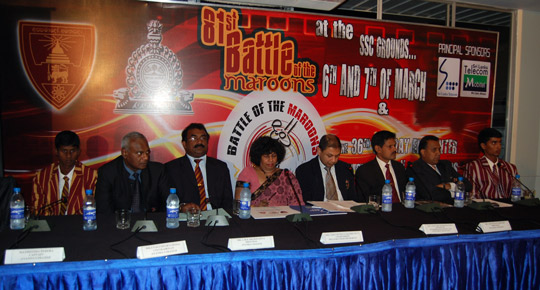 From L- R, Matheesha Perera(Capt. Ananda), Mr.Upali Dharmadasa (Joint committee Co-Chairman ), Mr. L.M.D.Dharmasena(Ananda College Principal), Mrs. Leisha De Silva Chandrasena(Chairperson of Sri lanka Telecom), Mr. Suren J Amarasekara(CEO/Sri Lanka Telecom/Mobitel), Mr. Sarath Gunathilake(Nalanda College Dep.Principal), Ravi Ahangama(Joint Commitee Co-Chairman), Dinuk Jayasinghe(Capt. Nalanda)
Ravi Ahangama, Joint Commitee Co-Chairman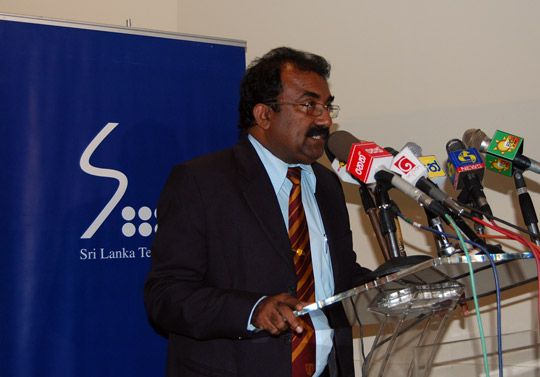 L.M.D.Dharmasena, Principal Ananda College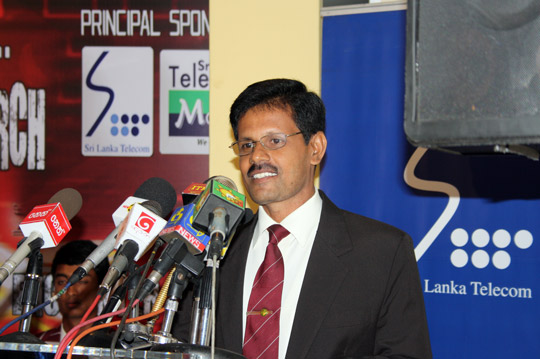 Sarath Gunathilake, Deputy Principal Nalanda College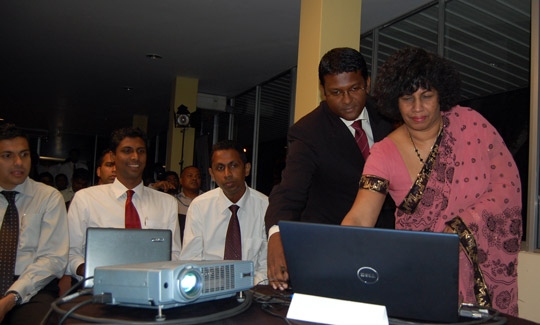 The Web Launch, Mrs. Leisha De Silva Chandrasena, the Chairperson of Sri lanka Telecom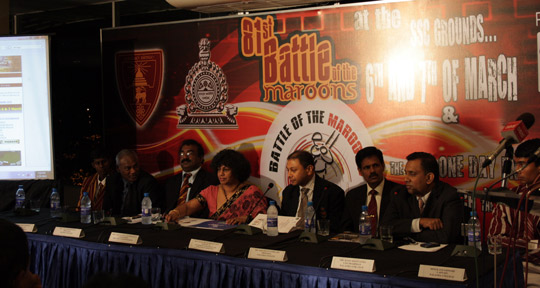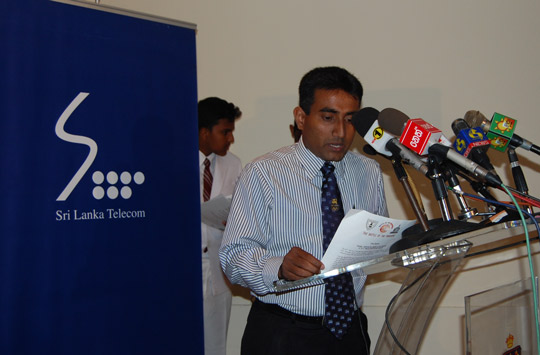 Roshan Watawala, Joint Commitee member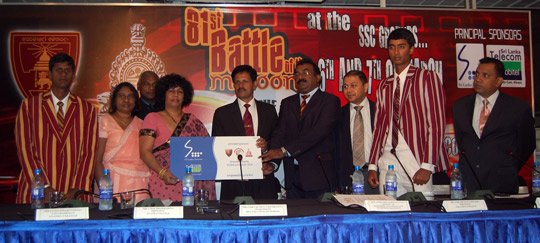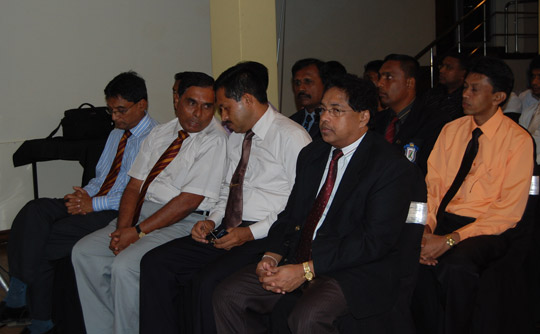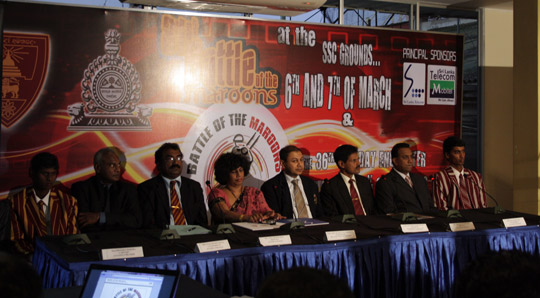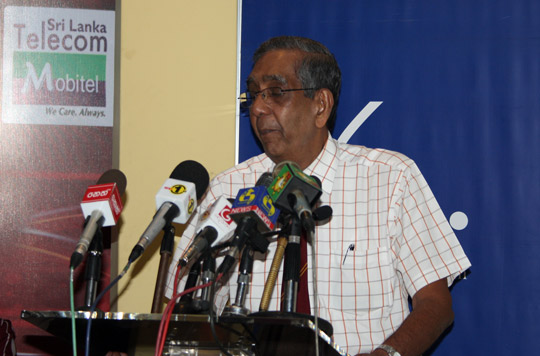 Col. P.B Molligoda, Joint Commitee Co-Secretary
Photo courtesy by Daminda